For many students, having to start with a research question is the biggest difference between how they did research in high school and how they are required to carry out their college research projects. It's a process of working from the outside in: you start with the world of all possible topics (or your assigned topic) and narrow down until you've focused your interest enough to be able to tell precisely what you want to find out, instead of only what you want to "write about."
Process of Narrowing a Topic
---
Why Narrow a Topic?
Once you have a need for research—say, an assignment—you may need to prowl around a bit online to explore the topic and figure out what you actually want to find out and write about. For instance, maybe your assignment is to develop a poster about "spring" for an introductory horticulture course. The instructor expects you to narrow that topic to something you are interested in and that is related to your class.
---
Jada Narrows Her Topic and Works on a Research Question
The Situation: Jada, an undergraduate, has been assigned a research paper on Antarctica. Her professor expects students to narrow the topic to something more specific about Antarctica because they won't have time to cover that whole topic. Then they are to come up with a research question that their paper will answer.
The professor explained that the research question should be something they are interested in answering and that it must be more complicated than what they could answer with a quick Google search. She also said that research questions often start with either the word "how" or "why."
Try it out:
Read what Jada is thinking below as she tries to do the assignment.
After the reading, answer the questions based on your own approach to research.
Check your answers with ours.
Keep this passage in mind the next time you start a research topic and mimic the process that Jada uses.
Jada's Thoughts
Okay, I have to write—a research paper—about Antarctica. I don't know anything about that place—and I can't think of a single thing I'd like to know about Antarctica. Calls for Wikipedia, I guess.
Guess I'll go here https://en.wikipedia.org/wiki/Antarctica. Just skimming. Pretty boring stuff. Oh, look– Antarctica's a desert! I guess "desert" doesn't have to do with heat. That's interesting. Why is it considered a desert, there's lots of snow and ice there. Have to think about that—what makes a desert a desert.
It says one to five thousand people live there in research stations. Year-round. And there is no evidence that it was seen by humans until the 19th century. I never thought about whether anybody lived in Antarctica first, before explorers and scientists.
Lots of names—explorers, others. It says Amundsen reached the South pole first. Who's Amundsen? But wait. It says, "One month later, the doomed Scott Expedition reached the pole." Doomed? Doomed is always interesting. Where is there more information about the Scott Expedition? There is only one sentence. Why would they have just that one sentence? I'll have to click on the Scott Expedition link.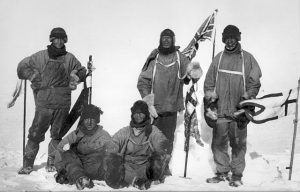 Terra Nova…
But it gives me a page called Terra Nova Expedition. What does that have to do with Scott? Who was he and why was his expedition doomed? There he is in a photo before going to Antarctica. Guess he was English. Other photos show him and his team in the snow. Oh, the expedition was named Terra Nova after the ship they sailed this time—in 1911. Scott was also there earlier on another ship.
Lots of info about preparing for the trip. Then stuff about expedition journeys once they were in Antarctica. Not very exciting—nothing about being doomed.
Wait. The last paragraph of the first section says "For many years after his death, Scott's status as a tragic hero was unchallenged," but then it says that in the 20th-century people looked closer at the expedition's management and at whether Scott and some of his team could be personally blamed for the catastrophe. That "remains controversial," it says. Catastrophe? Personally, blamed? Hmm.
Back to skimming. It all seems horrible to me. They actually planned to kill their ponies for meat. Everything was extremely difficult. And then when they arrived at the South Pole, they found that the explorer Amundsen had beaten them. Must have been a big disappointment.
The homeward march was even worse. The weather was bad. The dog sleds that were supposed to meet them periodically with supplies didn't show up. Or maybe the Scott group was lost and didn't go to the right meeting places. Maybe that's what that earlier statement meant about whether the decisions that were made were good ones. Scott's diary said the crystallized snow made it seem like they were pushing and pulling the sleds through dry sand.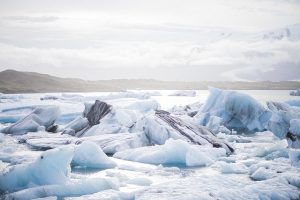 Rocks?!
It says that before things turned really bad, Scott allowed his men to put 30 pounds of rocks with fossils on the sleds they were pushing and dragging. Now was that sensible? But here it says that those rocks are the proof of continental drift. So how did they know those rocks were so important? Was that knowledge worth their lives? Could they have known?
Scott's diary is quoted about their troubles on the expedition—the relentless cold, frostbite, and the deaths of their dogs. One entry tells of a guy on Scott's team "now with hands as well as feet pretty well useless" voluntarily leaving the tent and walking to his death. The diary says that the team member's last words were "I am just going outside and may be some time."
They all seem lost and desperate but still have those sleds. Why would you keep pulling and pushing those sleds containing an extra 30 pounds of rock when you are so desperate and every step is life or death?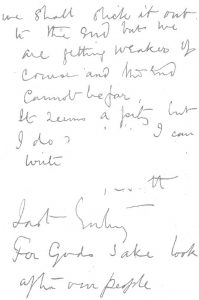 A diary…
Then there's Scott's last diary entry, on March 29, 1912. "… It seems a pity but I do not think I can write more.". The diary apparently gave lots of locations of where he thought they were but maybe they were lost. It says they ended up only 11 miles from one of their supply stations.
I'd love to see that diary. Wouldn't that be cool? Online? I'll Google it. Yes! it's at the British Museum. Look at that! I can see Scott's last entry IN HIS OWN HANDWRITING! And there's a digital copy too.
I wonder if I should narrow my topic to just the controversy over whether the expedition was doomed because of the bad decisions made by Scott and his crew?  Maybe it's too big a topic if I consider the decisions of all team members. Maybe I should just consider Scott's decisions. They should be noted in the diary.
So what research question could come from that? Maybe: how did Scott's decisions contribute to his team's deaths in Antarctica? Need to be more focused: How did Scott's decisions after reaching the South Pole help or hurt the chances of his team getting back safely? There are several of his decisions discussed on the Wikipedia page, and I know there are sources at the bottom of that page.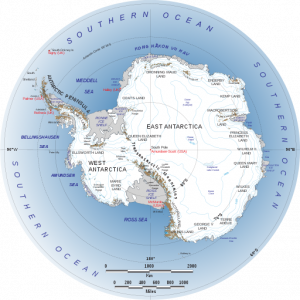 Really, a desert?
Let me think—what else did I see that was interesting or puzzling about all this? I remember being surprised that Antarctica is a desert. So maybe I could make the desert of Antarctica my topic. My research question could be something like: Why is Antarctica considered a desert? But there has to be a definition of deserts somewhere online, so that doesn't sound complicated enough. Maybe those rocks with the fossils in them. It's just so hard to imagine desperate explorers continuing to push those sleds with an extra 30 pounds of rocks on them. Did they somehow know how important they would be? Why didn't they ditch them? Or maybe they just didn't realize how close to death they were. Maybe I could narrow my Antarctica topic to those rocks.
Maybe my topic could be something like The rocks that Scott and his crew found in Antarctica that prove continental drift. Maybe my research question could be: How did Scott's explorers choose the rocks they kept? Or maybe I should stick with why Scott and his crew made bad decisions.
I should ask.
I think my professor is the only one who can tell me whether my question about the rocks has enough to do with Antarctica. Since she's the one who will be grading my paper. But a librarian can help me figure out the other things. So Dr. Sanders and a librarian are next.
Questions
Was Jada's choice to start with Wikipedia a good choice? Why or why not?
Have you ever skimmed resources first and then read more deeply later?
At what points does Jada think about where to look for information?
At the end of this session, Jada hasn't yet settled on a research question. So what did she accomplish? What good was all this searching and thinking?
---
Was Jada's choice to start with Wikipedia a good choice? Although not usually cited in research papers, Wikipedia is a good place to learn more about all kinds of topics.  Information is usually general in nature and you can check out the references at the bottom of the page. Use those links to find additional resources. This may lead you to library based sources like subject dictionaries, encyclopedias, or guides.
Have you ever skimmed resources first and then read more deeply later? When first exploring your topic you may choose to skim resources. That is a very brief read looking for interesting and useful information. Later when you select a topic and look for resources that provide deeper, more focused information.
At what points does Jada think about where to look for information? After receiving the core part of the topic (Antarctica), she begins looking for general information and becomes curious about the Scott expedition. As she learns more she thinks about where she can look for additional information, such as the diary mentioned in Wikipedia..
At the end of this session, Jada hasn't yet settled on a research question. So what did she accomplish? What good was all this searching and thinking? The background information that Jada looked at helped her to focus on the problems with the Scott Expedition. She slowly narrows down some of the issues and centers on the weight of the rocks.  She considers two different questions (one more narrow than the other) and intends to seek input from the professor and librarian.  Taking the time to explore her topic has given her ideas useful for a solid research question.
Exercise: Determine the Topic Order